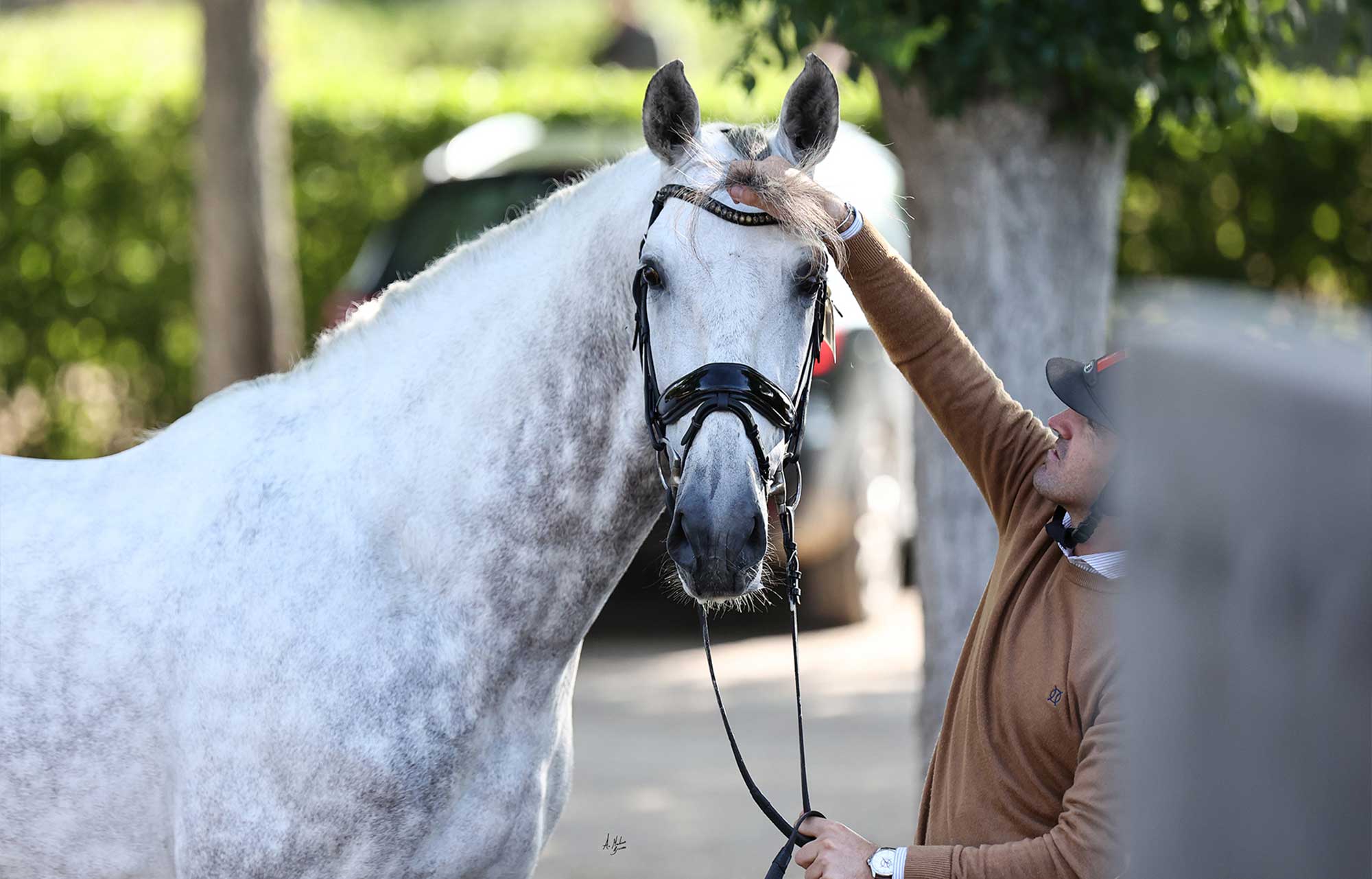 Roman KP
Born: 2017 | Breed: P.R.E. | Sex: Male |Father: Israel X | Mother: Noria V | Code: 724015170330351

About
Roman KP, son of our star Israel X, has just started to compete in Dressage this 2021 in the four-year-old category. We highlight the quality of his movements and his willingness to improve every day.

Highlights
🥇 1° posición en la preliminar de 4 anos en el CDN3* Summer Night Dressage – 2021
Necesita más información?
Si necesita más información sobre este ejemplar o tiene alguna pregunta sobre algún otro ejemplares, por favor contáctenos a través del formulario.