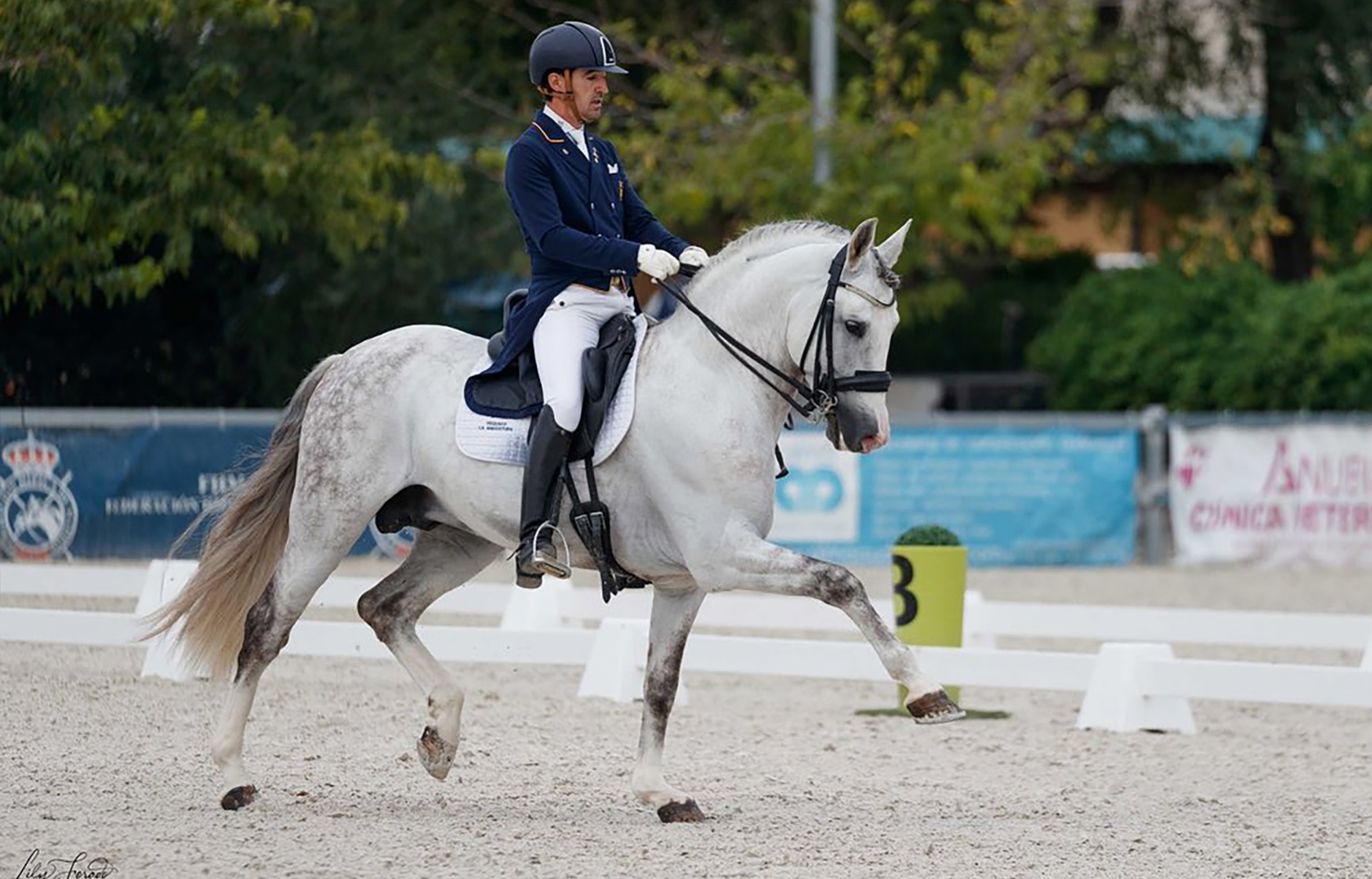 Montreal KP
Born: 2013 | breed: P.R.E. | Sex: Male |Father: Encelado III | Mother: Ilusionada IX | Code: 724015130297244

Training
Montreal K.P is currently competing at St. Georges level, and it's improving every day.
Highlights
🏆  Dressage 7 years-old ANCCE 2020 Cup/Sicab 2020 Champion

Need more info?
If you need more information about this horse or you have any question about our horses, please don't hesitate and contact us through the form below.